Stag and Hen Night limo hire Inverness
Are you looking for stag and hen night limo hire in inverness and the surrounding areas. If you have a stag night or hen do planned in inverness, you can hire our limousine to travel the city in style.
You deserve a beautiful limo to celebrate your stag or hen night so you travel in the upmost luxury.
Whether you're going out in town or a big city, a birthday party, your wedding day, or a corporate event, we make sure you travel in style and feel like a VIP.
Limos Inverness can take you into the major, local cities in Scotland such as Edinburgh, Glasgow or Dundee, and we can take you on a tour so you can explore the sights. No matter what the occasion, we want your experience to be as memorable as possible.
Hen Do
You don't want to miss the opportunity to enjoy your last night out as a Miss, whether you're going clubbing, or going out for a meal, or both! We'll make sure you have a night to remember with our limo hire service.
Have a gossip with your friends, do karaoke with our sound system, impress everyone at the clubs with your chauffeur driven transport, and have a limo waiting outside for you each time you exit the club. We'll always make sure you get home and around town safe.
Stag Party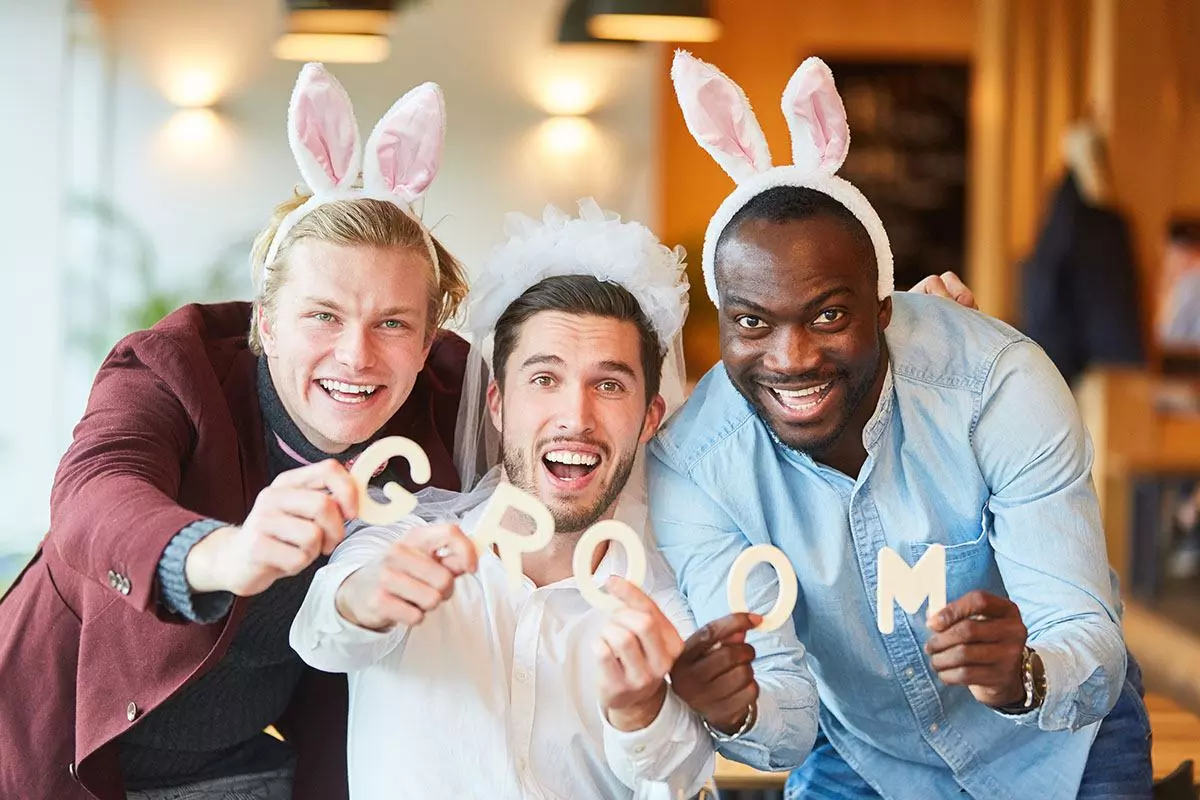 Hiring a limousine for your stag do will ensure you have the best night you possibly could. Our limo hire service provides club to club transport, a sound system for you to listen to all your favourite songs, along with luxury two-tone grey interior, so you and your mates will have the time of your lives.
Not only does our limo service take you to every club on your wish list, we also provide a drop off service, so you don't have to worry about finding your way home.
Limo hire ensures the party atmosphere never ends, as you're all travelling in a group, and there's a sound system for you to put your favourite songs on for entertainment. You can either bring your own alcohol, or sit back and enjoy the complimentary Prosecco. There's a minibar with small bottles of drinks which is something you won't get with your other options of transport, such as minibuses or coaches.

We will decorate the limo, under your instruction, with balloons, banners, pink 'L' plates, or anything else you may wish to use, just let us know in plenty of time!

Please Note: If you are too intoxicated to travel, we will have to cancel your booking.

Transport
Limo hire comes with a lot of benefits, and will also take most of the stress out of your night. You won't have to rely on public transport at any point of your stag/hen do. Public transport, although extremely useful, can sometimes cause hassle due to lateness or the bus stop being far away from the club you would like to go to.
With Limos Inverness, we park right outside the destination and will be waiting right outside when you finish. You also don't have to worry about what bus to get home, if the trains are still running, who gets off where, who might have to travel alone, as our drop off service takes everyone home safe and sound.
Also, the driver will already be aware of each individual drop off/pick up before the night, so you don't have to worry about remembering where your house is.
Please Note: Bad weather and vehicle breakdown will also affect your booking; however, we will give you as much notice as we can.

Other Information
We also understand you'll be on a budget because of your wedding, which is why our prices are affordable. So, as you can probably tell, limousines are a very popular choice.
If you would like a quote, or any more information on the range of services we offer, please feel free to contact us. Although the price will depend on the number of hours you will need our service. When booking your event, we recommend you book online in advance, to avoid disappointment. With our prices, you really can't compare!
Contact Us
9:00 am - 10:00 pm
If you would like to hire our limo outside of these hours, please contact us, and we will arrange your requested times.
We are based in Inverness and cater for its surrounding local areas such as;
Elgin, Laggan, Newtonmore, Fort Augustus, Foyers, Garve, Dingwall, Invergordon, Fortrose, etc.