How Do I Find The Perfect Wedding Location
Posted by:
Admin
Tags:
Posted date:
29-08-2023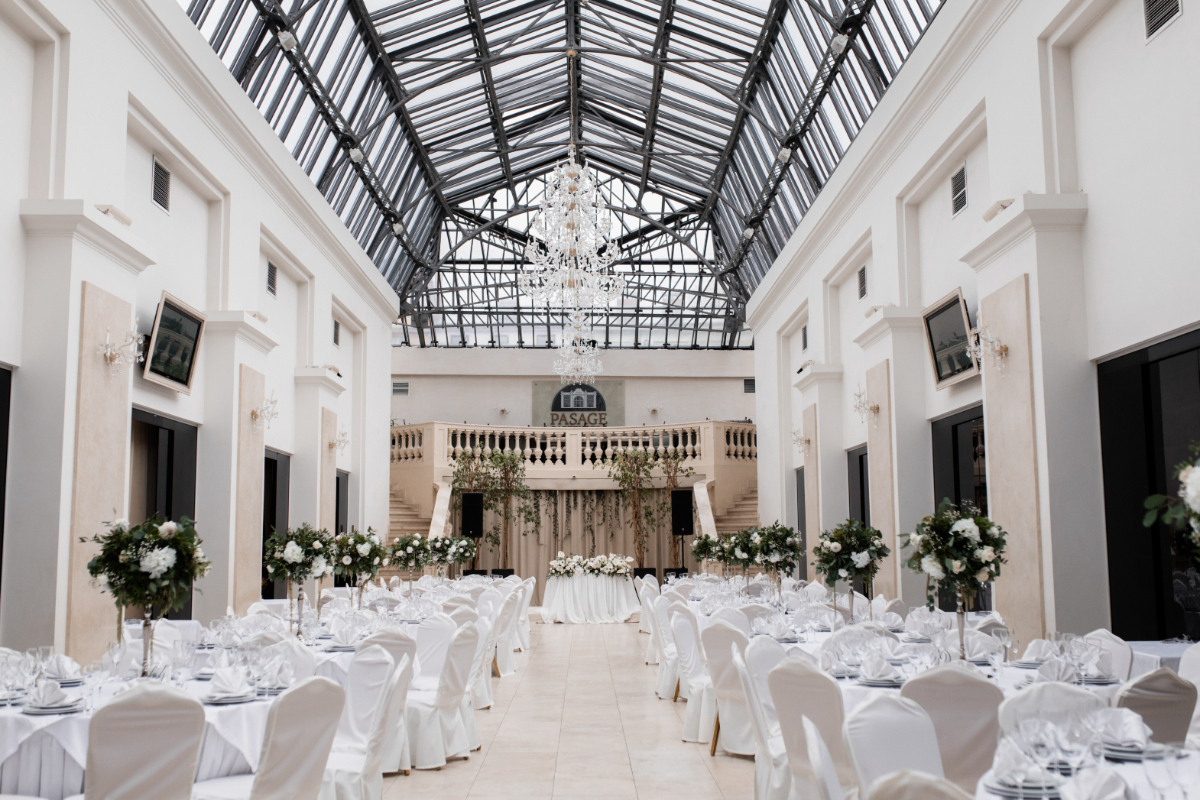 What To Look For In A Wedding Venue
Discovering your perfect wedding venue can be both exciting and challenging. This condensed guide offers crucial points to bear in mind during your search, encouraging a mindful and leisurely exploration of options.
Budgeting: Begin your wedding planning journey by establishing a pragmatic budget. This may not be the most riveting aspect, but it forms a protective barrier against potential planning oversights. Determine your overall wedding expenditure, allowing a 5% contingency for unexpected costs. Distribute this budget across different wedding components such as venue, food and beverages, photography, attire, cake, flowers and more. Familiarising yourself with average UK wedding costs can offer useful benchmarks.
Guestlist Considerations: The size of your wedding profoundly affects your venue choices. Are you imagining an intimate micro wedding or a lavish ceremony with hundreds in attendance? Begin with an estimated guest count to focus your venue search. Remember to include all potential attendees: family, friends, co-workers, and neighbours. If your initial estimation requires adjustment, fine-tune your venue hunt accordingly.
Location: Your wedding location should reflect your personality as a couple, whether close to home, elsewhere in the UK, or abroad. Identify your preferred locations before moving on to the venue search. Your guests' convenience matters, so factor in the ease of travel.
With these foundational guidelines in mind, embark on your search. The perfect venue that aligns with your style, caters to your needs, and suits your budget is waiting for you. Let the venue hunting begin!

How To Choose The Perfect Wedding Venue
Selecting the ideal wedding venue is a significant step in your matrimonial journey. The venue sets the tone for your special day and should reflect your unique tastes. To ensure the best choice, you must first establish a clear budget.
This avoids falling for an unaffordable venue that could overshadow your perception of other locations. The size of your venue hinges on your guest list.
An extensive gathering may require a barn or marquee, while an intimate ceremony calls for a smaller, more personal setting. Remember to keep key guests in mind when deciding on a location, considering their ease of travel and availability of nearby overnight accommodation.
In the UK, engagements often span one to two years, providing ample time to explore venues during the season of your planned wedding. This gives a practical view of the external grounds and dressing needs. Internal viewing opportunities, such as open days, can provide a glimpse into the venue's potential. Ensure your venue's hire cost includes all necessary elements like furniture, linen, and catering. Any hidden costs could influence your decision.
Having the flexibility to hire external suppliers, though potentially an extra cost, can be beneficial in personalising your event. Your perfect wedding venue should blend budgetary considerations, practical logistics, and your distinctive style. The key to a successful choice is setting clear parameters, giving attention to essential details, and adding your unique touch, thereby making your big day unforgettable.
List The Things That Are A Must Have
Selecting a wedding venue requires careful consideration of several factors. Here's a brief list of non-negotiable elements you should factor into your decision-making process:
Accommodation: If your guests are travelling from afar, on-site lodging can be crucial. Look for venues offering boutique rooms or unique options such as glamping.
Exclusive Hire: If privacy is important to you, opt for venues offering exclusive hire.
License: Make sure your venue is licensed for weddings if you're planning a legally recognised ceremony.
Weekend Hire: For a more relaxed and extended celebration, consider venues offering weekend hire.
Pet-Friendly: If you want your pets to partake in the celebration, select venues that welcome furry friends.
Eco-Friendly: If sustainability matters to you, look for venues with eco-friendly practices.
Catering: Decide whether you want a venue that includes catering or if you wish to bring in your own caterer. This could depend on your specific culinary preferences.
Live Music: If you're considering live music, ensure your chosen venue can accommodate this and doesn't impose sound restrictions.
Fireworks: If a firework display is on your wish list, check that your venue allows this.
Remember, outlining your must-haves early can make the process of finding the perfect wedding venue much smoother.

Tips For Finding A Wedding Location
Planning your wedding can be an exciting and overwhelming experience, with numerous decisions to be made. One of the most crucial decisions involves determining what's essential - the must-haves that will shape your big day. Here are some vital considerations to keep in mind as you embark on your wedding planning journey.

Consult A Planner First
Before you start looking at potential wedding venues, it's advisable to consult a planner. Wedding planners have a deep-seated understanding of venues, their capabilities, and how to transform them.
A planner knows the space layouts, timeframes, and items you'll need to fulfil your wedding vision.
They'll be familiar with the venue's quirks that might make achieving your dream wedding a challenge. Therefore, engaging a planner early in your wedding planning process will provide invaluable insight and guidance to help you choose the perfect venue.

Choose A Venue That Aligns With Your Vision
Choosing a venue that complements your wedding theme is of the essence. The aesthetic of the venue should match your envisioned wedding atmosphere. For example, if you're planning a modern wedding, consider art galleries, tastefully designed restaurants, or unique warehouse spaces.
If your wedding incorporates more natural elements, outdoor venues such as parks, gardens, or even ranches might be more fitting. A venue that enhances your wedding theme allows your celebration to feel more connected to the space, creating a cohesive atmosphere for your guests.

Know Your Guest List
Understanding your guest list is key when choosing your wedding venue. It's crucial to have a rough idea of how many guests you're expecting before you begin scouting for venues. This strategy helps prevent potential headaches and disappointments down the road.
If you choose a venue that's too small for your guest list, you may end up in a tricky situation should more guests RSVP 'yes' than can fit in the space. Also, couples often underestimate the number of people they, or their parents, will want to invite. Therefore, having the guest list conversation early in the process will provide a clearer picture of what you're working with.

Consider Your Guests' Experience
If your guest list includes a lot of out-of-town invitees or if you're planning a destination wedding, a venue close to a hotel would be beneficial. Also, ensure the venue can comfortably accommodate all your guests.
The maximum capacity of a room isn't often a comfortable amount of space, so ask the venue about their comfort capacity. This consideration goes beyond what is allowed by fire codes and ensures your guests' experience is enjoyable rather than cramped.

Remember Your Budget
Your budget is a critical element in your wedding planning process. Remember, it involves more than just the cost of renting the venue. Some venues provide in-house catering and will charge a price-per-plate.
Decor and floral design elements can also drive up the cost. Knowing how much your total budget is, as well as what your desired design will cost to execute, is important. If combining these costs exceeds your budget, you might need to revise your design or consider more cost-effective venues.

Think About What Is Included
When choosing a venue, it's essential to consider what's included in the package. Some venues are full-service and provide items like tables, chairs, and linens. Others might require you to bring in your own vendors and decor.
Always get an estimate of what the total cost will be, including rented items, before you make a decision. The items included in the rental package are often basic, and you might still need to pay more to rent items that align with your vision.

Stay True To Yourselves
Lastly, amidst the myriad of Pinterest wedding inspirations, ensure your wedding remains a true reflection of you as a couple. It's important not to get carried away with trending themes but to choose a venue and a design that represents who you are authentically.
A venue might have looked gorgeous with a different theme or design scheme, but it may not necessarily be the perfect canvas for your wedding.
Navigating your wedding planning journey with these must-haves in mind can guide your decisions and ensure that your wedding is uniquely yours. With a clear focus on your guests, budget, and authenticity, you'll be well on your way to creating a memorable day filled with joy and love.

---
Are you in need of Stag/Hen Night Limo Hire Services in Inverness, Scotland? Look no further than Limos Inverness.
If you are looking for the perfect limousine for hire contact us today. We offer a limo hire service for Inverness and the surrounding areas.
We provide a chauffeur driving service which is second to none throughout the Scottish Highlands.